Our Story
Web Cube began as an answer to a problem.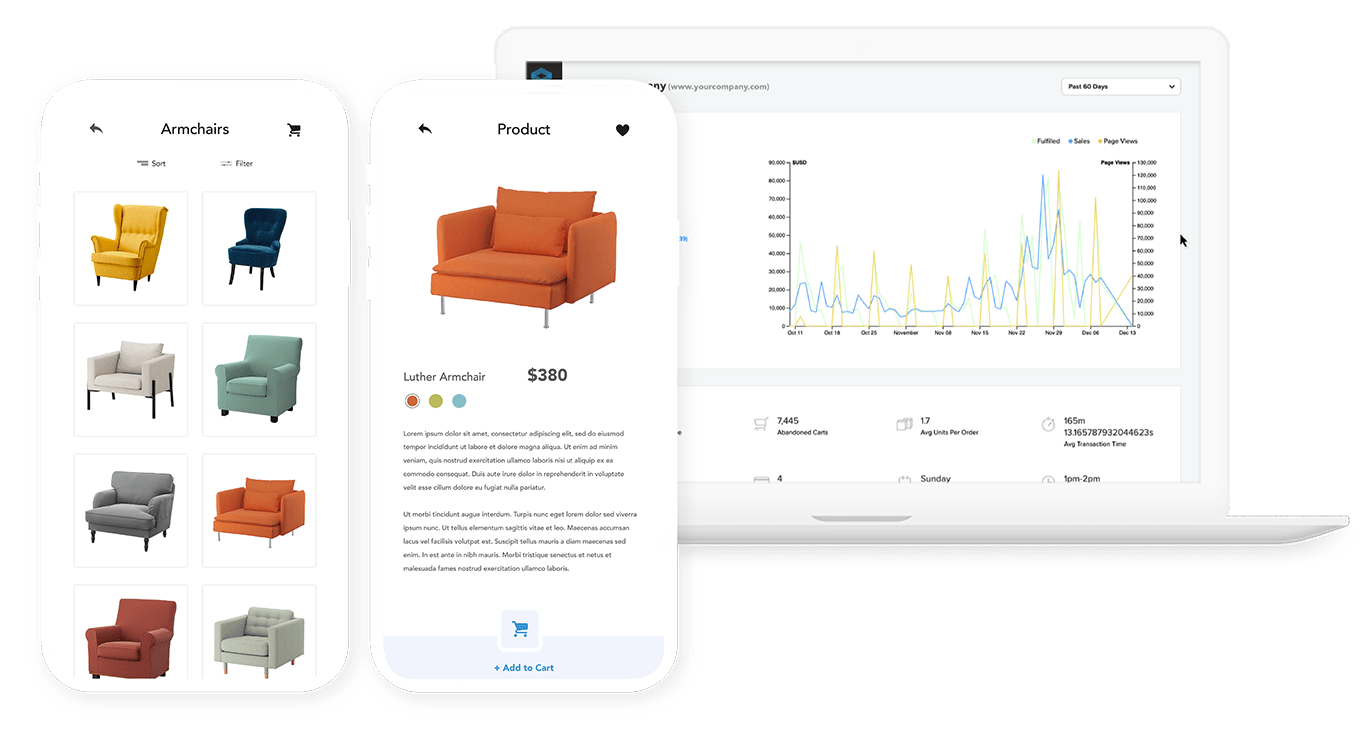 Why We Created Web Cube
Web Cube began as an answer to a problem. Our team started in the agency world, combining our design and Web expertise to develop websites and applications for DC Shoes, Pepsi, Callaway Golf, Quiksilver, Hitachi, and other top brands. Our digital work ranged from brand websites to building online stores to custom Web and mobile applications. We tried a variety of different platforms for CMS and eCommerce for our clients but encountered the same problems every time. What we found was that the current solutions on the market did not fulfill our clients' needs.
First, integrating and managing two different platforms for CMS and eCommerce was always a challenge. With our tight agency deadlines, it also took too long to set up and optimize hosting. Tack on top of that a few other plugins and we found that a brand's Web infrastructure can quickly grow into a convoluted mess that requires a high overhead and dedicated team of developers to support. We dubbed this the "spaghetti incident."
We have found that brands that are concerned with a high-end design aesthetic and are looking to market and sell their brand online need a better, integrated solution - a platform that is easier to deploy and manage, already includes all the advanced marketing and merchandising features needed to sell online, and looks great, right out of the box.
The Web Cube Solution
Our Mission is to provide brands with an alternative to the "spaghetti incident." Web Cube is the advanced and powerful solution that enables brands to run their website, online store, mobile, and social off of one integrated platform. Deployment is easier. Management is easier. Web Cube follows best practices for increasing conversions. All the features you need to market and sell your brand across every digital touchpoint are already built into Web Cube, so you can avoid high development costs and long implementation timelines.
For the first time, brand marketers, creatives, eCommerce managers, and developers have a better solution. You can start with a platform that is ready to go - spend less time and resources on your platform setup, and more time on design, marketing, and promoting your products.
See how Web Cube's Cloud and Enterprise Solutions are now making it easier than ever before to launch your brand into the digital space with a powerful, fully integrated CMS and eCommerce website.
Our Future
As the Digital revolution continues and more consumers adopt digital, brands need tools. We continue to create new software features to support the needs of growing brands. We look at the complex and try to make it simple. We find ways to convert routine tasks into structure, automated processes. We adapt to AI and new technology that empowers marketing teams to operate smarter and drive more revenue.
Start Growing Your Digital Brand
Get all the tools, services, and capabilities you need to run and expand your business.