California Consumer Privacy Act (CCPA)
The California Consumer Privacy Act (CCPA) is a bill that enhances privacy rights and consumer protection for residents of California, United States. Web Cube has implemented several features to help users get access to and delete their personal data from Web Cube servers.
Our Data Privacy app provides a Data Privacy form, which allows you to submit a request for access or deletion of personal data. The design of the form may vary slightly from site to site, but the functionality should remain the same.
Requesting or Deleting Personal Data
In order to export or delete personal data, the user will submit a form that looks like the following: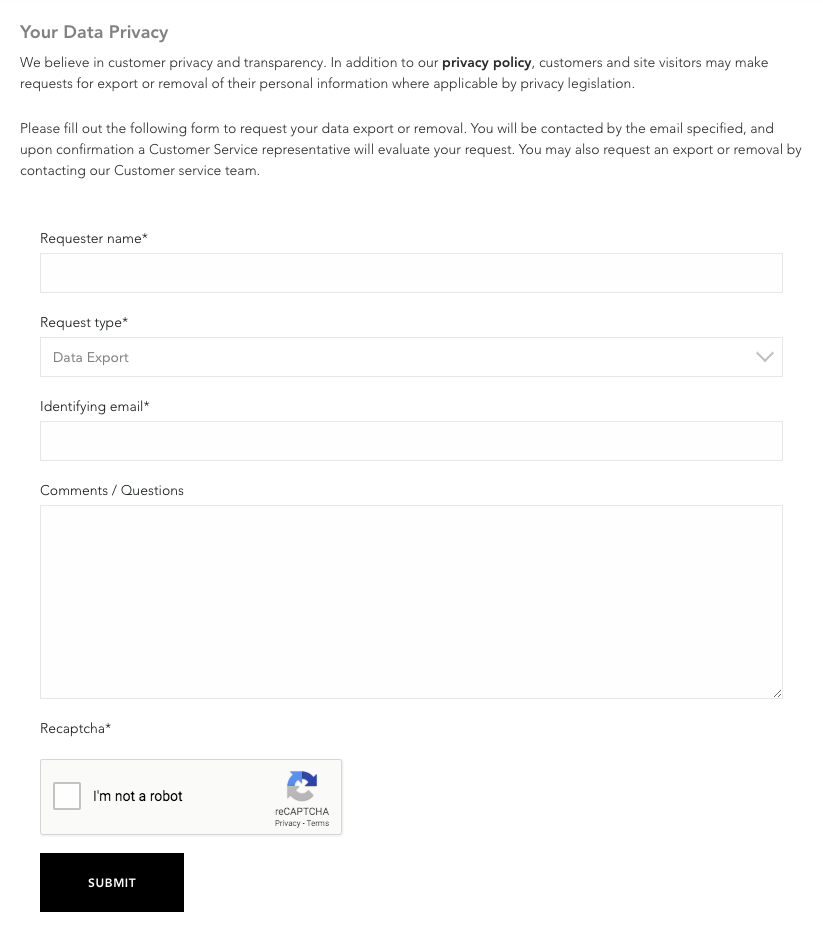 In the 'request type', choosing 'data export' will send the user all the personal data collected from them. Choosing 'data removal' will erase all personal data. After submitting the form, an email confirmation will be sent to the user to ensure they are who they claim to be.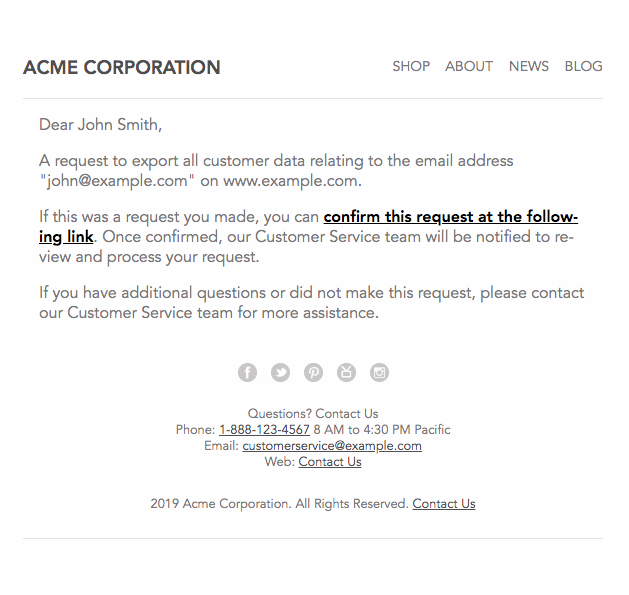 Once confirmed, a designated staff member can review the request, and process the request.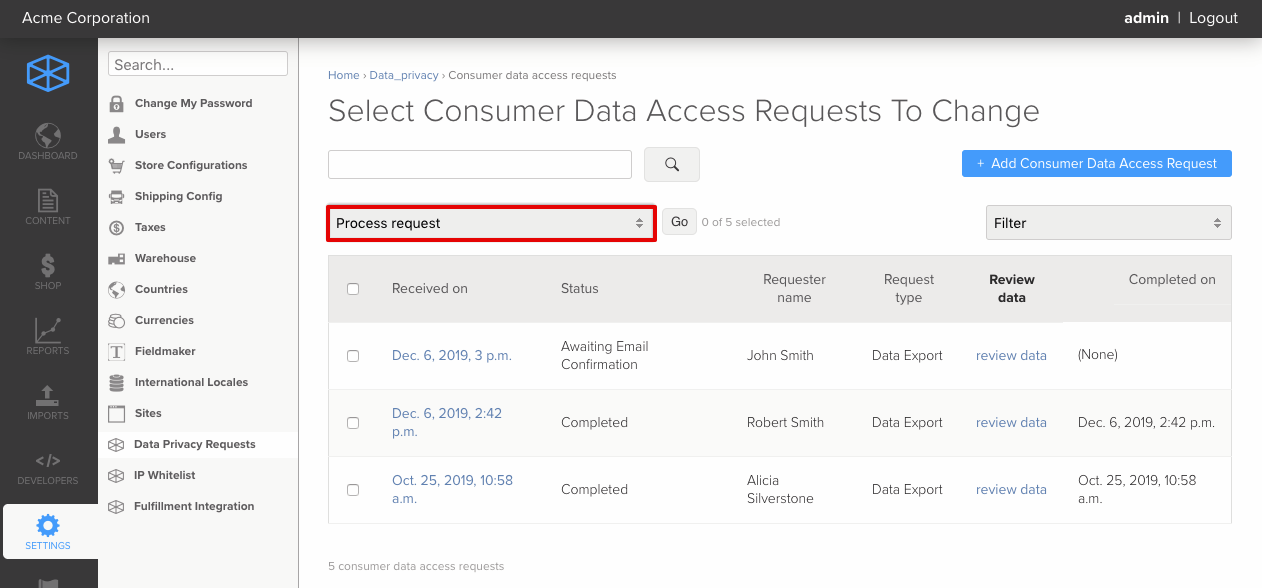 Once processed, an email will be sent to the user with their requested data, or a confirmation that their data has been deleted.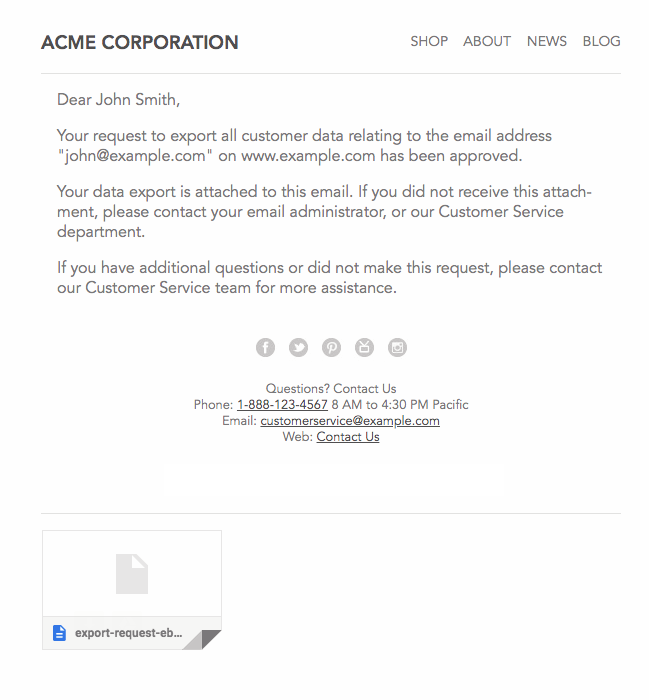 When clearing a user's personal data, all sensitive data is replaced with "[REMOVED]" while still retaining transaction data. This is necessary in order for the site and reports to keep working correctly. All personal data, however, has been removed or replaced with non-identifiable text.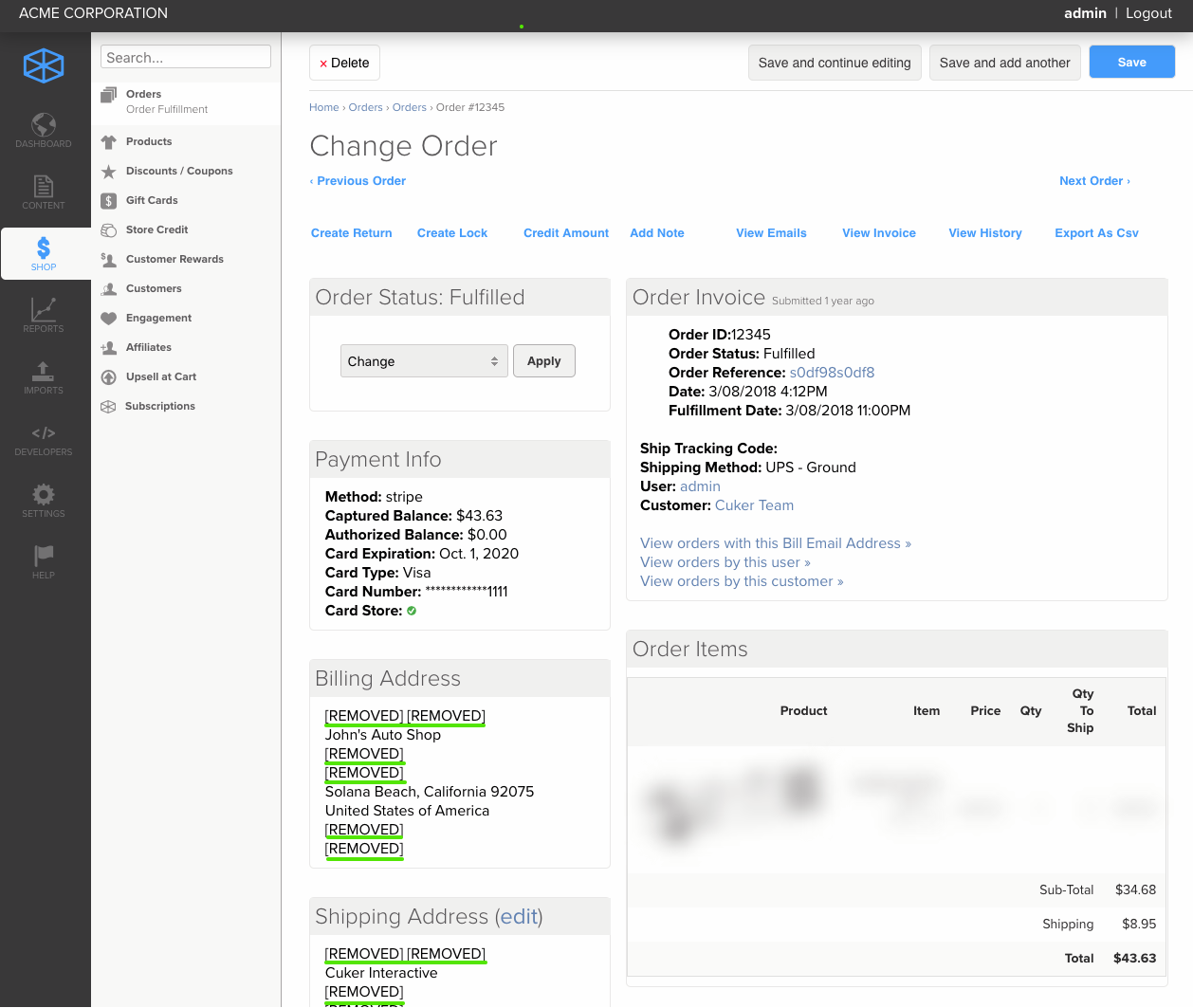 The user is now anonymous in your Web Cube site.
Start Growing Your Digital Brand
Get all the tools, services, and capabilities you need to run and expand your business.